The 4th Dan Jewell Trial Institute, offered annually to attorneys seeking to gain trial experience, took place on July 12-13 at the University of Nebraska College of Law.
During the Institute, attorney participants are given the opportunity to try a case from beginning-to-end and gain invaluable experience to help them in their career.
Three judges and six trial mentors guided the process and gave feedback continually throughout the two days. The Honorable John Gerrard of Lincoln, Chief Judge of the United States District Court for the District of Nebraska; Justice Stephanie Stacy of Lincoln of the Nebraska Supreme Court; and the Honorable Teresa Luther of Grand Island, Retired District Court Judge of the 9th Judicial District were the presiding judges. The trial mentors: Renee Eveland, William Lamson Jr, Stephen Gealy, Thomas Locher, Kile Johnson and Robert Mullin Jr. gave useful advice and improvements for participants.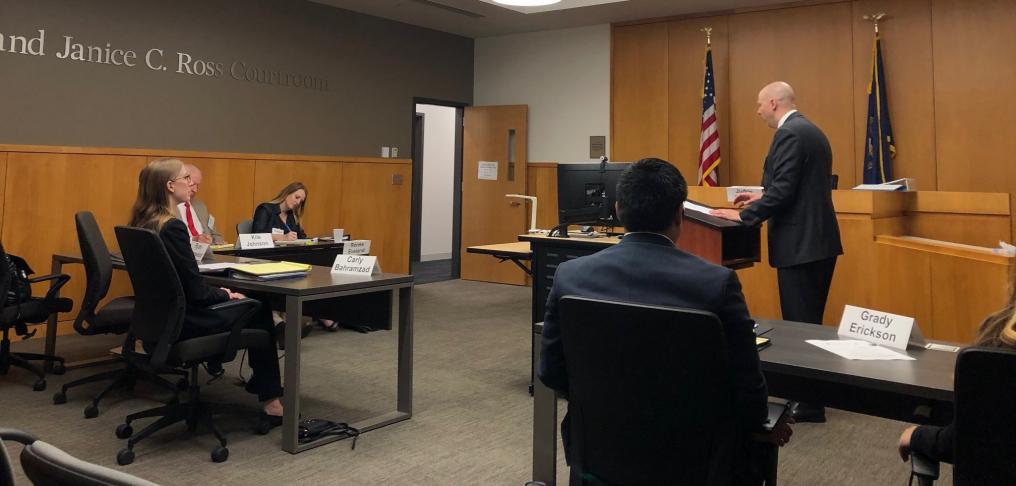 There were 12 attorney participants selected for this prestigious Institute. 
Carly Bahramzad-Knudsen, Berkheimer, Richardson & Endacott
Aaron Brown, Aaron Brown Injury Law
Elizabeth Cano, Wolfe Snowden Hurd Ahl SitzmannTannehill & Hahn
Grady Erickson, Mayer, Brusn & Koenig Law
Cristina Fackler, Locher Pavelka Dostal Braddy & Hammes
Ryan Greenwood, Domina Law Group
Megan Lutz-Priefert, Anderson, Bressman, Hoffman & Jacobs
Michael Milone, Koukol & Johnson
John Matson, Koley Jessen P.C.
Greg Schreiber, Dvorak Law Group
Lindsey Schuler, Croker Huck Kasher DeWitt Anderson & Gonderinger
Tyler Spahn, Sattler & Bogen
Along with the law professionals and attorney participants, there are jurors and witnesses taking part in the process. Their involvement assists the attorney participants by enhancing their trial skills. Congrats to the participants for completing the Institute and thank you to all those involved!