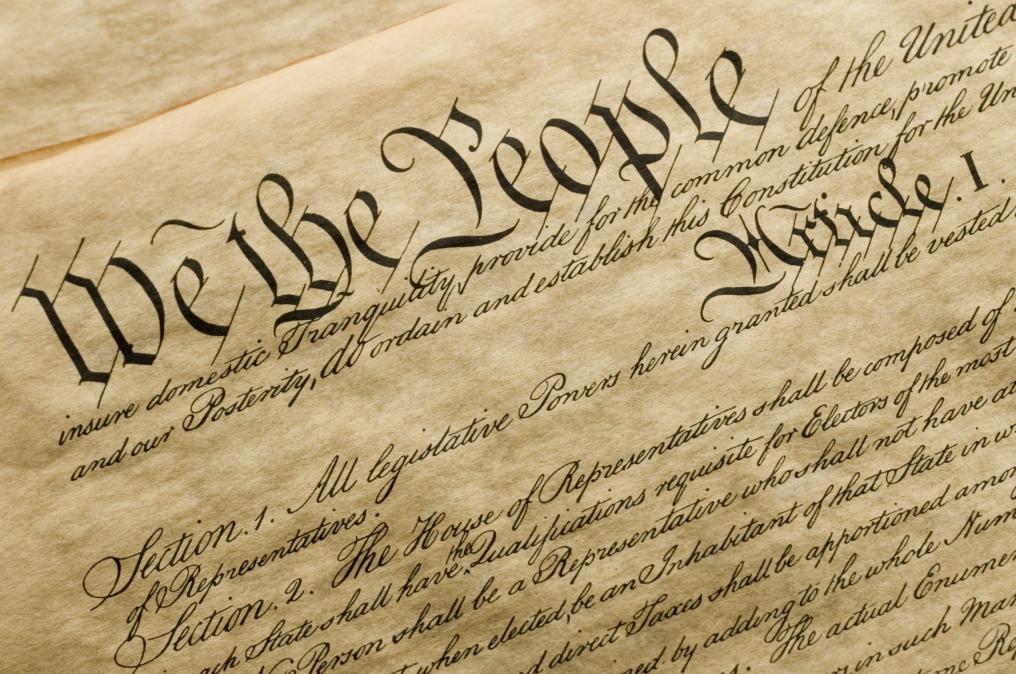 Constitution Day and Citizenship Day is set aside each September 17th to observe the signing of the United States Constitution in Philadelphia in 1787. The late U.S. Sen. Robert Byrd is credited with proposing the 2004 federal legislation that created the annual commemoration, which is mandatory for schools receiving federal funds. Senator Byrd of West Virginia was known for carrying a copy of the U.S. Constitution with him at all times and often took it out and waved it over his head during his colorful floor speeches in the Senate.  When he passed away in 2010, his Senate colleagues from both sides of the aisle praised him as a staunch defender of the Constitution.
On February 29, 1952, President Harry S. Truman signed "Citizenship Day" into law. Congress later requested in 1956 that the president proclaim September 17 - 23 of each year as Constitution Week in order to reflect on our nation's founding documents and promote civil engagement. 
Educational institutions that have received federal funds during the fiscal year are required to develop a civics education program about the U.S. Constitution for its students on or around this pivotal day in our history.
The celebration of Constitution Day in Nebraska is sponsored by the Nebraska State Bar Foundation and the Nebraska Court of Appeals. The Nebraska State Bar Foundation and the Judicial Branch of the State of Nebraska have, since 2004, collaborated to bring Constitution Day educational programming and resources to classrooms around the state.
Upcoming Constitution Day Events
Constitution Day with Court of Appeals Argument Sessions
Constitution Day Reception
September 14, 2023
5:30-7:30 PM
Legends Bar & Grill - Omaha, NE
Registration & Payment are required
Supreme Court Argument Sessions
October 6, 2023
Minden High School