As part of the Nebraska Supreme Court's ongoing outreach and education efforts, Supreme Court Justices hold argument sessions at High Schools throughout the state. The Nebraska State Bar Foundation assists by providing outreach to colleges and high schools to encourage students to attend.
The visits are part of a continuing effort by the Nebraska Supreme Court, the Bar Foundation and the legal community to raise awareness of court processes and the importance of civics education to our society.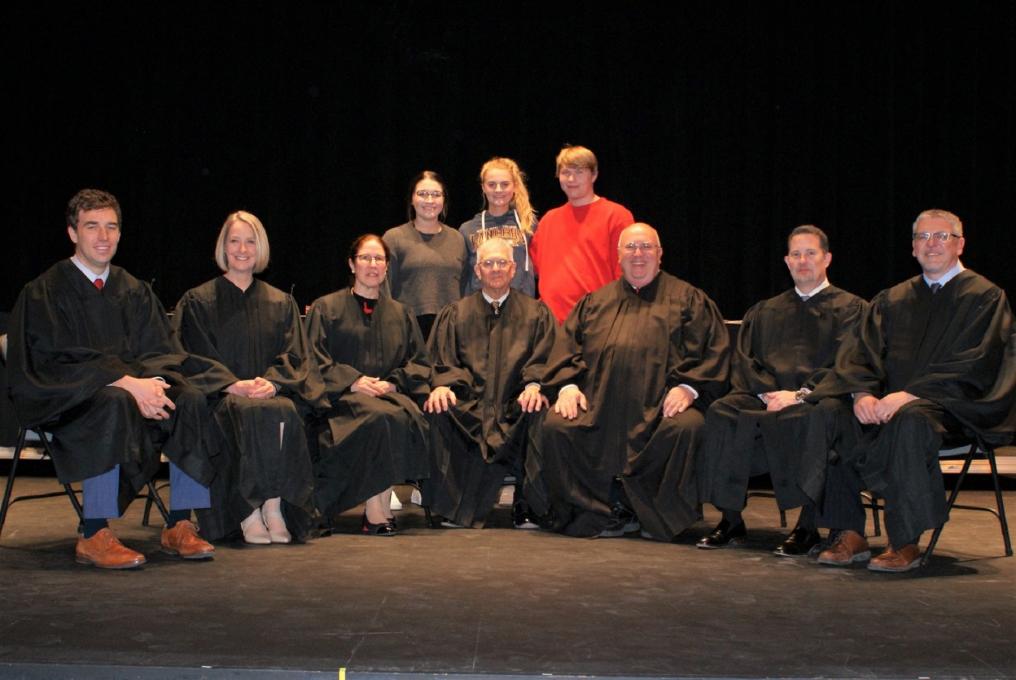 For over 30 years, the Supreme Court has traveled annually to the two law schools in Nebraska to make the Court's business accessible to college students.  Annual visits are made to the University of Nebraska College of Law and Creighton University School of Law.  The Supreme Court also travels to high schools across the state for argument sessions.
At both the high schools and law schools, justices spend time after the argument sessions talking with students about the appellate process and career opportunities as lawyers.  Cases are selected to demonstrate the variety of legal arguments that face the court system on a regular basis. Students are furnished expanded case descriptions, case briefs, and a variety of informational resources regarding appellate and trial courts.