The Dan Jewell Trial Institute 
The Dan Jewel Trial Institute is an annual event designed for attorneys who aspire to enhance their trial skills. 
Key Highlights:
Limited to 12 partcipants to ensure individualized attention.
Attorneys can earn CLE credit hours
Realistic trial simulations, including jury selection, opening statements, witness examinations, depositions, exhibit handling, and case argumentation.
About the Institute: The Dan Jewell Trial Institute offers a unique opportunity for attorneys to refine their trial advocacy skills. Throughout the event, participants are immersed in real trial scenerios, guided by experienced mentors, and presided over by Nebraska judges. This hands-on approach allows attendees to gain invaluable practical insights into the world of trial law.
Testimonials:
Lindsey Belmont of Koening Dunne in Omaha shared her experience: "I found it invaluable to have seasoned attorneys and judges provide practical advice on what worked, what didn't work, and where improvements could be made. This Institute made me a better trial lawyer, and I highly encourage all attorneys to take advantage of this opportunity." Lindsey participated in the 2018 Institute.
About Dan Jewell: The Dan Jewell Trial Instutite is funded by a generous gift from the late Dan Jewell, a respected attorney and trial lawyer from Norfolk. Dan joined the Navy in 1942 and took part in the Invasion of Normandy on D-Day. Upon returning from his Navy service, Dan graduated with his J.D. from the University of Nebraska College of Law in 1949. Dan's dedication to the legal profession, including his membership in the International Society of Barristers and the American College of Trial Lawyers, were among his many accomplishments. In addition, Dan served on the Nebraska State Bar Foundation Board for over 20 years. 
Dan and Lorene Jewell Trial Education Fund: This event is made possible through the Dan and Lorene Jewell Trial Education Fund, a permanent endowment at the Bar Foundation. The Jewell Trial Insitutute was first offered in 2016.
For a comprehensive brochure about the 2023 Dan Jewell Trial Insitute, click here.
************************************************************************
************************************************************************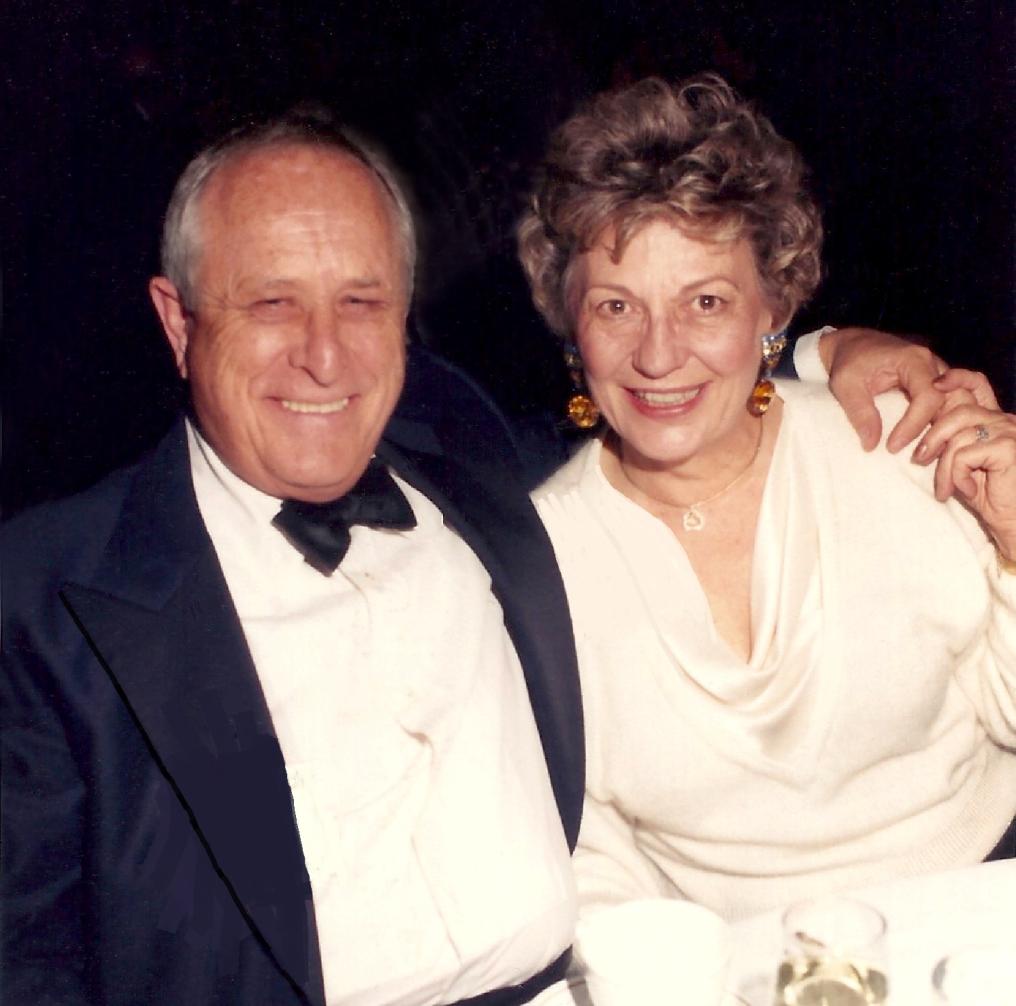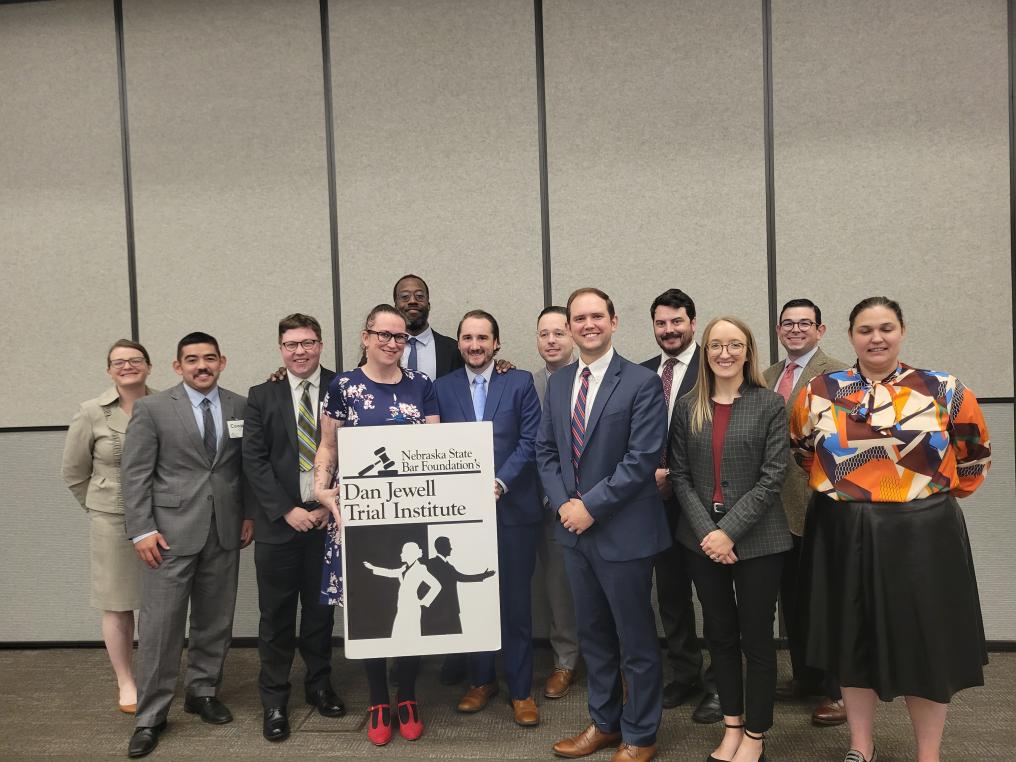 During the Institute, attorney participants are given the opportunity to
Examine and impanel a jury
Deliver opening statements
Examine and cross examine witnesses
Produce depositions
Offer exhibits
Review jury instructions and argue the case
 A Nebraska judge presides over each of the three trials conducted during the Institute. Each attorney participant is assigned a mentor whose job is to critique the participant's performance and offer constructive feedback. Participants say they learn best from the experienced attorneys and seasoned judges who volunteer their time to support and sustain the Dan Jewell Trial Institute.