Each year more than 1,000 students and teachers from schools across Nebraska take part in the Judge Lyle Strom High School Mock Trial Program. Additionally, more than 400 legal professionals volunteer as coaches and judges.
A group of Nebraska attorneys research and author an original case each year. The Case Committee is led by the Hon. Karen Flowers, retired (Lincoln), who serves as Chair, and Stephanie Hupp (Lincoln), who serves as Vice Chair. Members included Stan Beeder (Lincoln), Kristi Egger (Lincoln), Michael Gooch (Omaha), Mark Richardson (Lincoln), and Cameron Guenzel (Lincoln).
Students experience what it is like to prepare for and present a case before a jury. Additionally, they learn to evaluate information, respond quickly, and sharpen public speaking skills. The greatest benefit of Mock Trial is the opportunity to learn how the legal system works, and this knowledge will help as an adult. By studying and understanding courtroom procedure, students should become more comfortable with federal and state laws as part of the legal system. Student interaction with some of Nebraska's finest attorneys and judges will provide them with a glimpse of the different interpretations of trial procedure.
Annually, the Nebraska State Bar Foundation and the Nebraska Council of School Attorneys provide financial assistance for the winning Nebraska Mock Trial team to attend the National High School Mock Trial Championship.
A sincere thank you is extended to the Nebraska Council of School Attorneys. Beginning in 1992, this statewide organization has given $1,000 annually to the winning State Champion. Since 2018, the Council increased its gift to $2,000. The Council's continued support is a testament of the positive impact Mock Trial has had on young Nebraskans. 
The following organizations endorse the Nebraska High School Mock Trial Program:
Defense Counsel Association of Nebraska
Nebraska Association of School Boards
Nebraska Association of Trial Attorneys Nebraska Council of School Attorneys
Nebraska County Attorneys Association
Nebraska County Judges Association
Nebraska Criminal Defense Attorneys Association
Nebraska District Judges Association
Nebraska State Bar Association Nebraska
State Council for the Social Studies
Nebraska Broadcasters Association – The Bar Foundation is most pleased to collaborate with the Nebraska Broadcasters Association to offer the student News Reporter Contest (SNRC) as an educational component of the Mock Trial program for students interested in a media career. The SNRC is available for teams at both the regional and state level, and any student participating is bound by the Code of Ethical Conduct.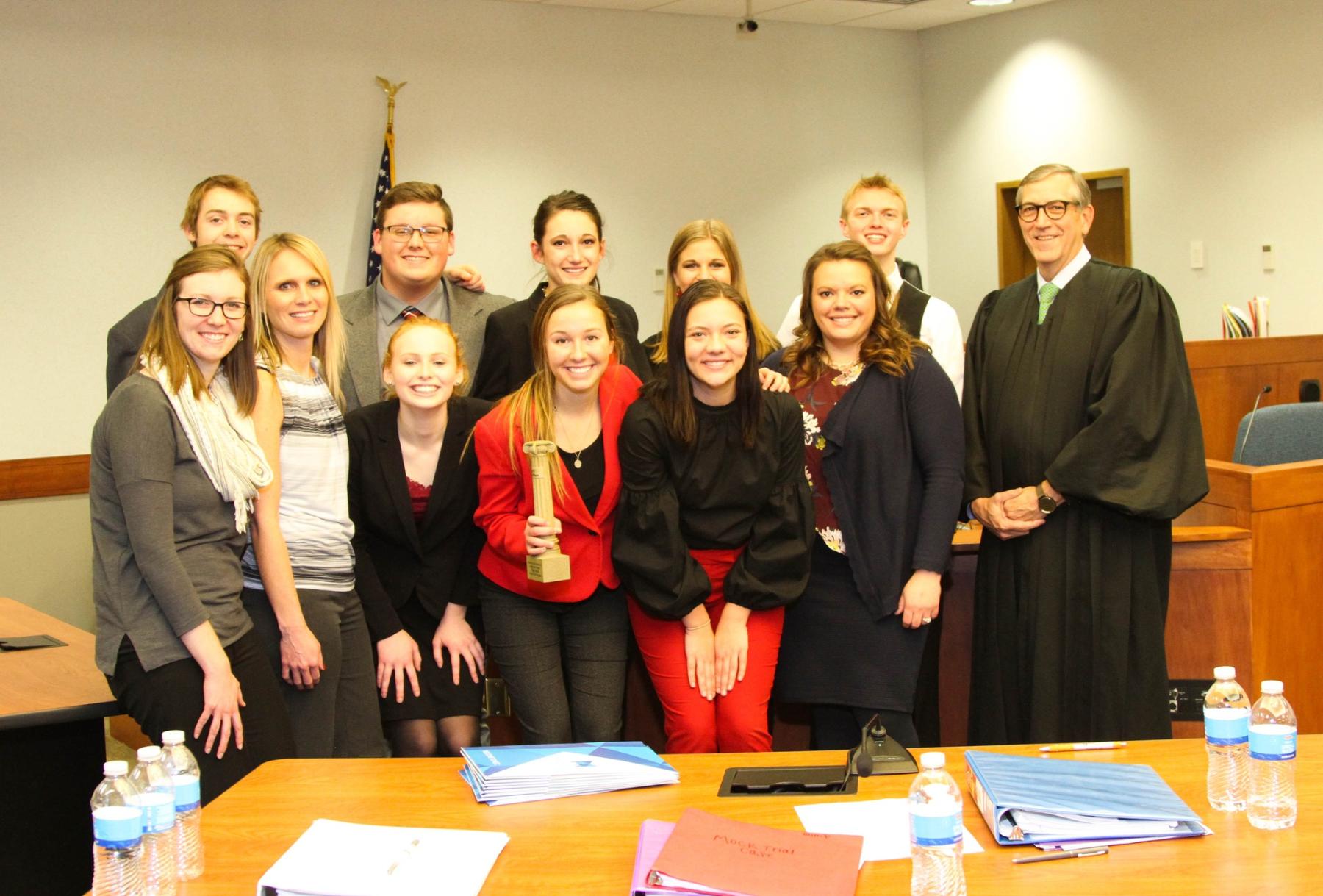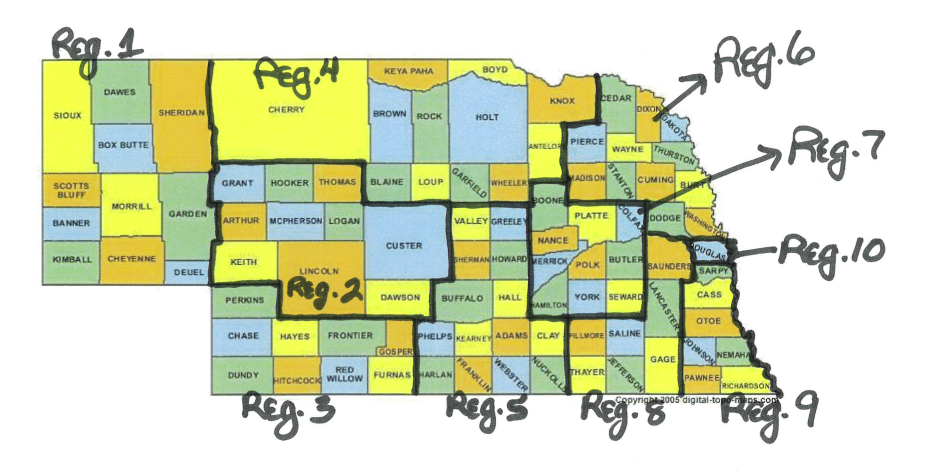 Coordinators & Regions
Region 1-Honorable Leo Dobrovolny & Honorable Kris Mickey
Region 2-Honorable Tanya Roberts-Connick & Lindsay Pedersen
Region 3-Honorable Anne Paine & Nichole Lawson
Region 4-Honorable Mark D. Kozisek & Mike S. Borders
Region 5-Honorable John E. Rademacher, Coy Clark & James Truell
Region 6-Honorable Donna Farrell Taylor
Region 7-Honorable Jason Bergevin
Region 8-Honorable Jodi L. Nelson
Region 9-Honorable Julie D. Smith
Region 10-Honorable Thomas K. Harmon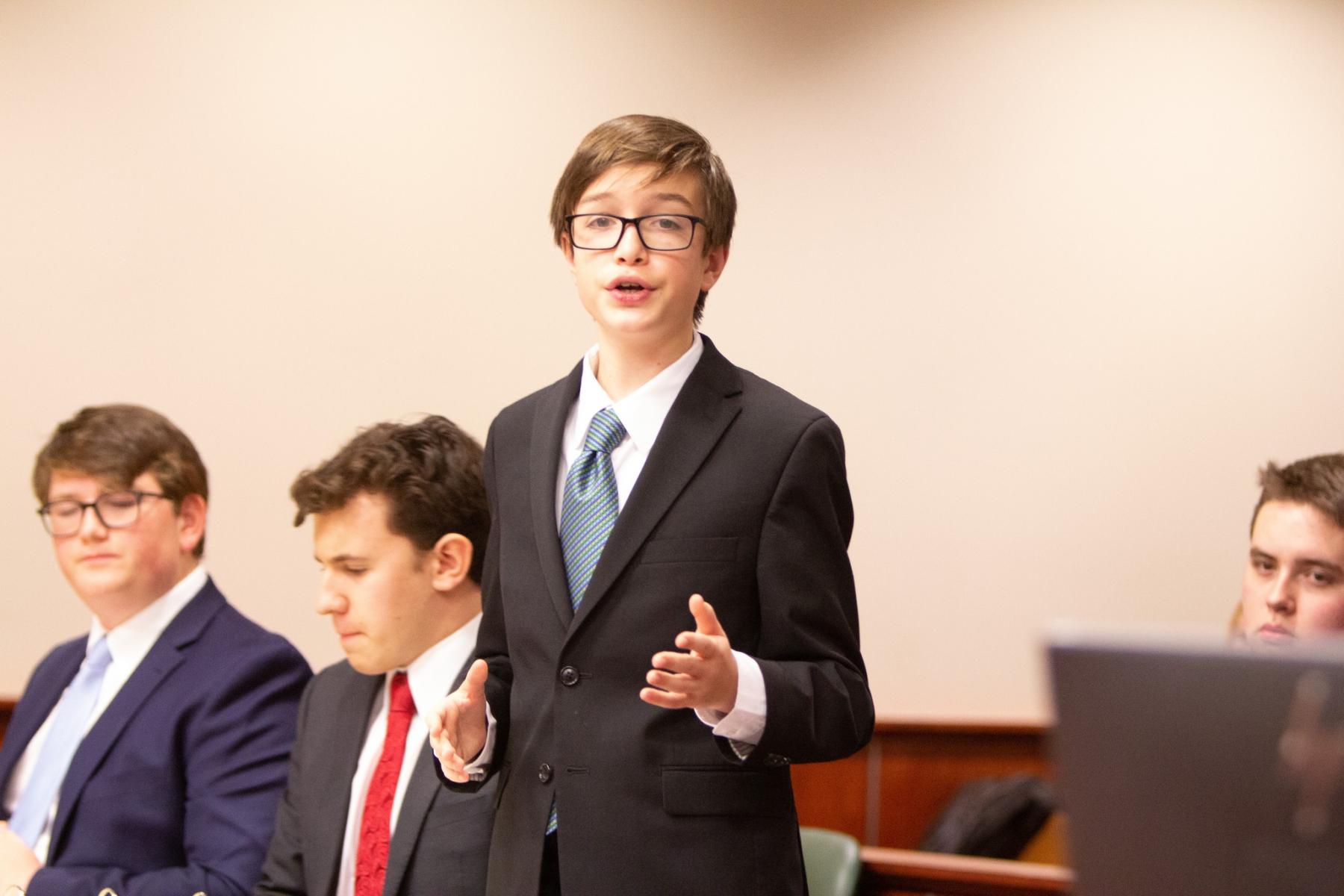 Nebraska has a history of a strong showing at National Mock Trial. 
1984-National Champion: Nebraska · Ogallala High School
2013-3rd Place: Skutt Catholic High School (Undefeated following four rounds of competition)
2015-National Champion: Nebraska · Duchesne Academy
2016-2nd Place: Nebraska · Duchesne Academy
2019-2nd Place: Nebraska · Creighton Prep