The Hruska Conference Room is located at 635 S 14th St, Suite 130 at the Nebraska State Bar Foundation.
Frequently Asked Questions:
How do I book the Hruska Conference Room?
-Scroll below to view the calendar and book the room.
How much does it cost to rent the room?
$200/day
How do I pay to rent the room?
-You may pay via Check or PayPal. Make checks out to Nebraska State Bar Foundation.
What is the capacity of the room? 
-The room can comfortably fit 42 people in the below photo with classroom style set-up. The conference room is rated for 70 people maximum and this would be for a standing-room only, networking type of event.
What are room set-up options?
-There are three different conference room set-ups available: Hollow Square, U-Shape, and Classroom. For a layout of the space click here.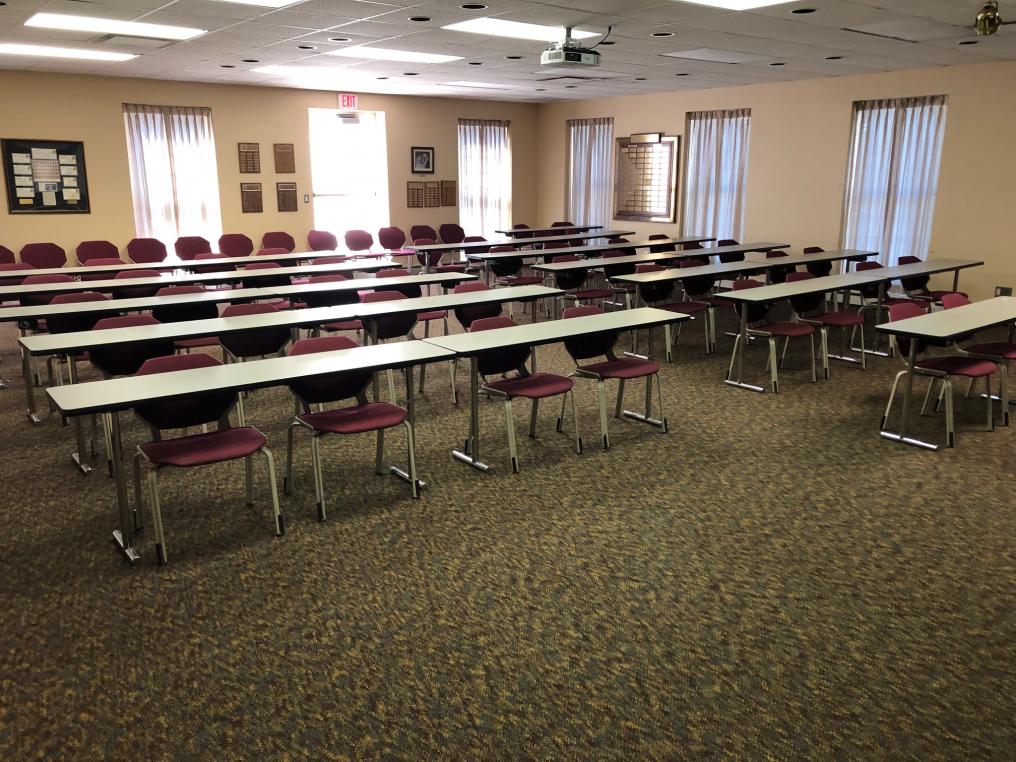 The Hruska Conference Room has 
Tables
Chairs
Screen
Projector*
Standing Podium*
Kitchenette available for caterers
*(Additional Fee)
The Hruska Conference Room has a conference reception area directly adjacent to the room giving you the opportunity to check in your attendees and guests in a separate area from the conference room. There are women's and men's restrooms across the hall from the conference room.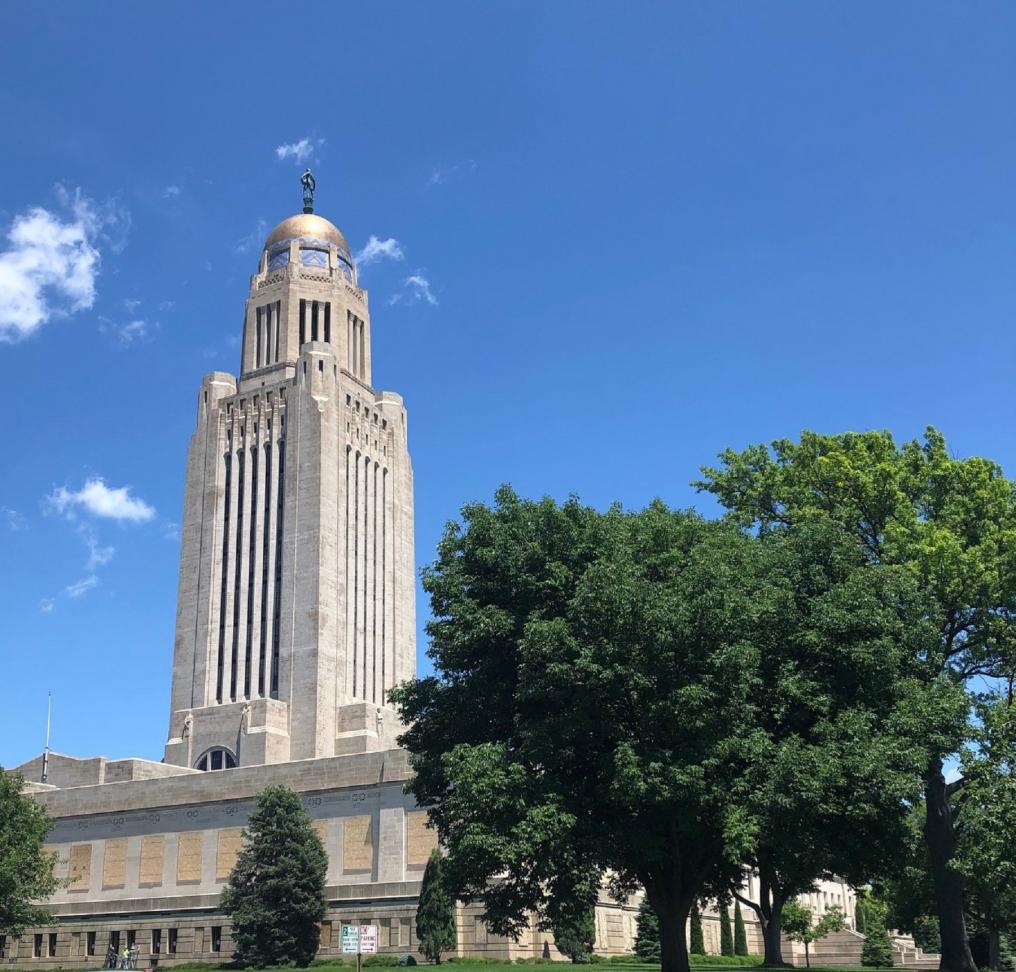 The Nebraska State Bar Foundation is located across the street from the Nebraska State Capitol. Parking does not come with the Conference Room but there is on-street parking. Organizations may use the caterer of their choice. Please note there can be no open flames in the building.
How do I reserve the room?
1) Click the "+" next to the day that you would like to book the room.
2) Create a new user account or sign in to current account.
3) Fill out form for room reservation.
4) Submit Form.
5) Receive Billing Statement and Room Approval Within 24 Hours of Booking (Monday through Friday). If you submit the form on a weekend, you will hear back on Monday.