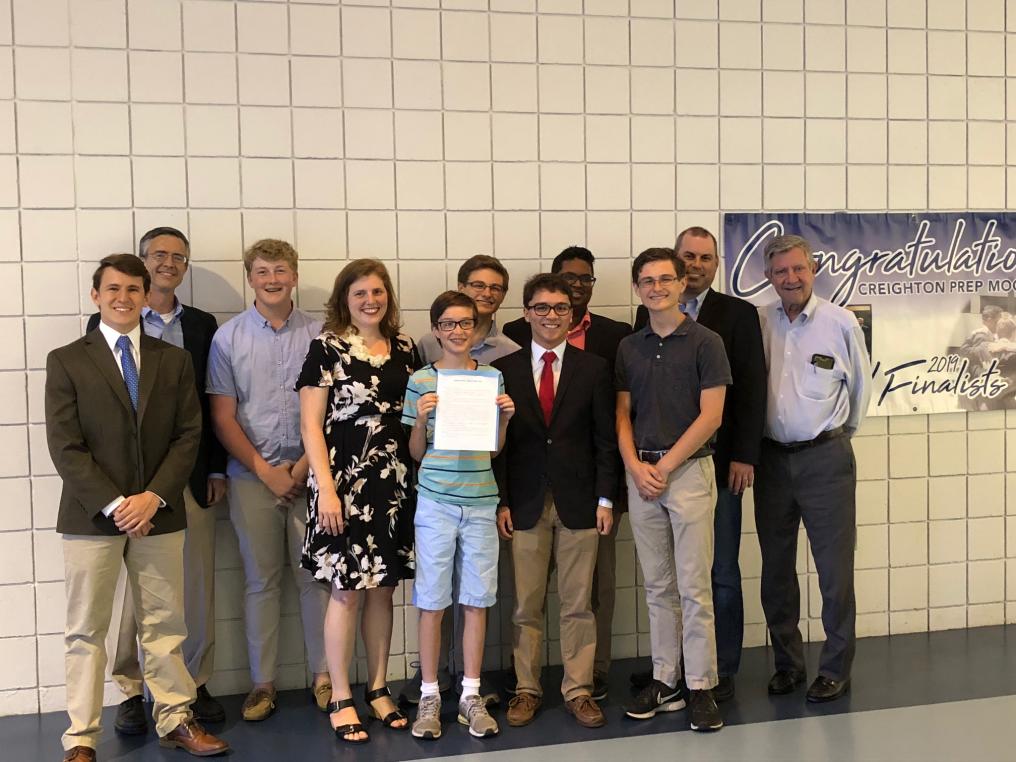 Family members, teachers and community members came out to celebrate the Creighton Prep High School team that placed second at the 2019 National High School Mock Trial Championship. NHSMTC took place in Athens, Georgia on May 16-18 and Creighton Prep represented the state of Nebraska.
The Nebraska State Bar Foundation hosted the celebration at Creighton Prep on Friday, June 14 and the event was emceed by Charlie Gotch, a Past President of the Nebraska State Bar Foundation. Other speakers included Nebraska State Senator Machaela Cavanaugh.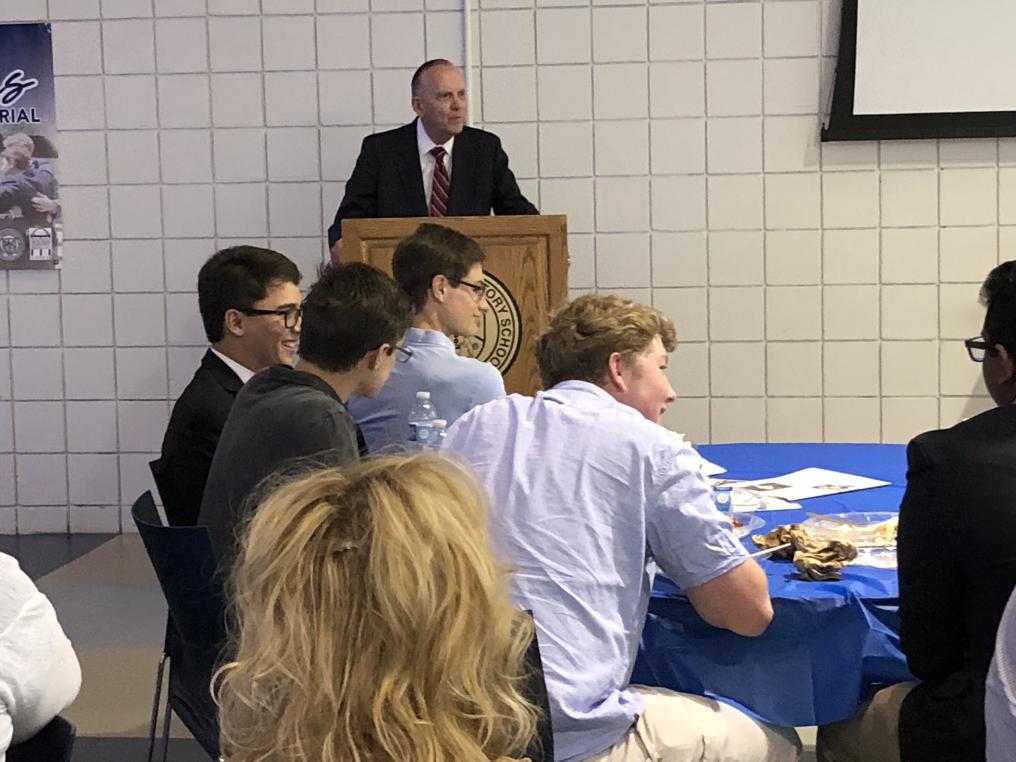 Senator Cavanaugh introduced Resolution LR263 to the Nebraska Legislature on May 24th which congratulates the Creighton Prep High School mock trial team on winning the state championship and on finishing second at nationals.
The Prep team consisted of Ryan Laughlin, Mason Mandolfo, Matthew Mandolfo, Dominic Mendlik, Jaliya Nagahawatte, Christopher Nubel and Nate Reyes. They were accompanied by attorney coaches Mark Laughlin, Patrick Cooper and Jerry Laughlin.